How to read Modern and Contemporary Art?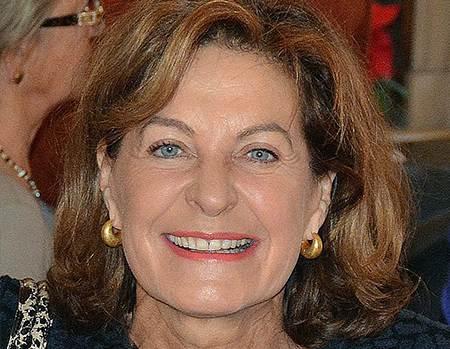 Christiane STRUYVEN studied law (Louvain Univ.) and art history (Cambridge Univ.). She also obtained a diploma of antiquarion (CREPAC, Wavre).
In the '80, she worked in Mexico for the Mexican Ministry of Education. She made exhibits on universal painting by way of beautiful reproductions, which she then promoted in 200 cultural centres all over Mexico.
As of 1989, she was a barrister at the Brussels Bar for 20 years in family and criminal law.
Since 2010, she gives talks on modern and contemporary art. She has given hundreds of talks at Louvain University, the Royal Library of Belgium, Open University, the Palace of Fine Arts Brussels, le Musée Picasso Paris, le Musée Matisse Nice, Montgomery Club Brussels, Brussels Art Fair, the Ministry of Foreign Affairs of Belgium, Femmes d'Europe Bruxelles, American Women's Club Brussels, the Museum D'Hondt-Dhaenens Deurle, etc.
Formerly, she was a TV-presentator at the Flemish Television Broadcast, Administrator of the Proximus Art Foundation and Advisor to the Commissary-General Europalia Mexico. She is President of Jeunesses Musicales Brussels, administrator of the Dutch Art Foundation "D'ouwe Kerke" in Retranchement, Netherlands and administrator of the Montgomery Club Brussels. She gives the lectures in 4 languages (Dutch, French, English and Spanish) with powerpoint presentation.
Contact :   christiane.struyven@outlook.com                  
www.christianestruyven.be                  
gsm 00 32 475 49 40 04