How to read Modern and Contemporary Art?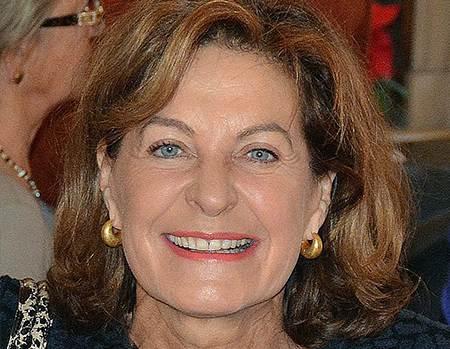 Christiane Struyven studied law (Louvain University), History of Art (Cambridge University) and she also got a diploma of antiquairon (CREPAC, Wavre).
In the '80's, she worked as a curator for the Ministry of education in Mexico. As of 1988, she was a barrister for 20 years at the Brussels'bar. She also presented a Flemish TV program on art, she was an advisor in the Europalia Festival Mexico and she was member of the board of the Proximus Art Foundation.
Since 2009 she gives talks on modern and contemporary art and is a guide of the Brussels'Palace of Fine Arts (Bozar).
In March 2022, her book on "50 international top-women artists 1850-2020" is published at Lannoo Editors. She is President of Jeunesses Musicales Brussels, member of the board of the Dutch Cultural Foundation d'Ouwe Kerke Retranchement and member of the board of the Montgomery Club Brussels. She guides international cultural trips for Davidsfonds.
Contact :   christiane.struyven@outlook.com
www.christianestruyven.be
gsm 00 32 475 49 40 04